SuperNova Wig: Why Choose U Part Wig?
2020-November-27-Fri 12:00:00:AM AUTHOR:supernova store
Due to the impact of the epidemic, many lace wigs are in short supply, especially the popular transparent lace wigs. Businesses are looking for more possibilities for wigs. Today, we will introduce a new kind of wigs:U Part Wigs.

What Is A U Part Wig?
U part wig is a wig with U part opening at the top or side of the wig. It could be the middle part, the left part, and the right part. The middle part means the U part opening is in the middle; the left part means the U part opening is on the left side when we wear the wig, right part intends the U part opening is on the right side.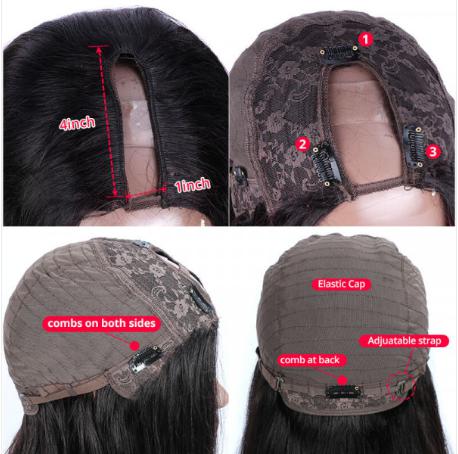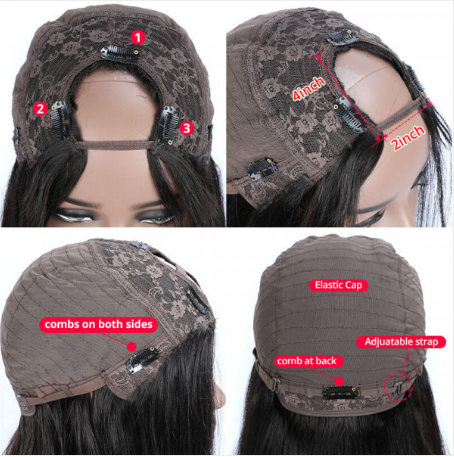 There have two kinds of U Part Wigs with different lace parts on the Supernova Wig website: 1*4 u part wigs and 2*4 human hair u part wigs. You also can find U Part Bob Wig on the website. They are 100% human hair wigs can be restyled and wet. Also, it is a convenient and time-saving piece.
Why Choose U Part Wig?
1. U part wig can easily be worn and removed. It doesn't need to be glued to the front of the lace or sew-in the human hair to your natural hair. The glue can damage your scalp and the hair follicles on your scalp, also cause permanent hair loss after a long time. U part wig can protect your scalp and natural hair by avoiding glue and sew-in technique. U part wig as a protective style for the majority of your hair is braided and concealed underneath the wig, which can give you the same effect as sew-in or glue wigs. More importantly, u part wig is complete access to your hair than the sew-in or glue wigs.
2. U part wig is friendly for the beginner and lazy girl.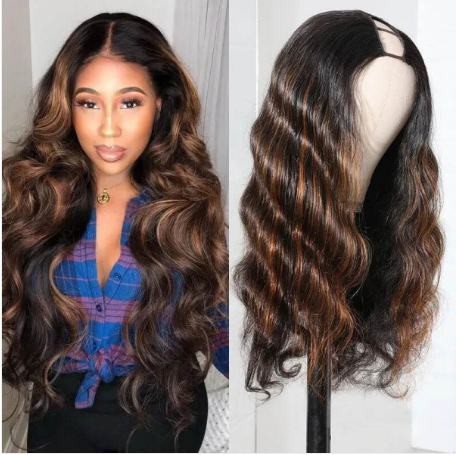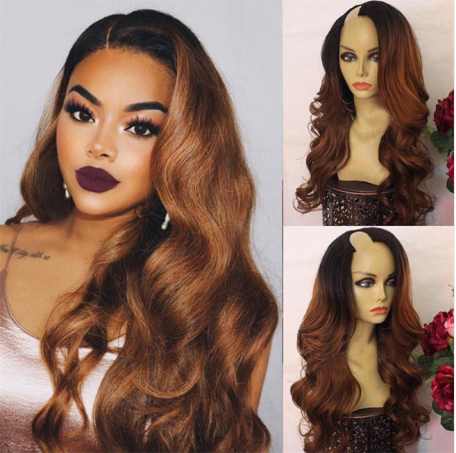 3. U part wig can give you a supernatural looking. It can display your natural front hair, which blends your hair by several combs and conceals the traces of wig cleverly, and it leaves you with a hairstyle that looks as it grows out from your scalp, what perfect!
4.U part wig helpful to protect your scalp and your daily hair care. U part wig blends with your natural hair by several combs inside, and it avoids pulling your scalp like other lace wigs. What's more, you do not need to have tight braids with a lot of tension on your edges, because you can take the wig on and off every night. It's easy to wash and take care of your hair daily.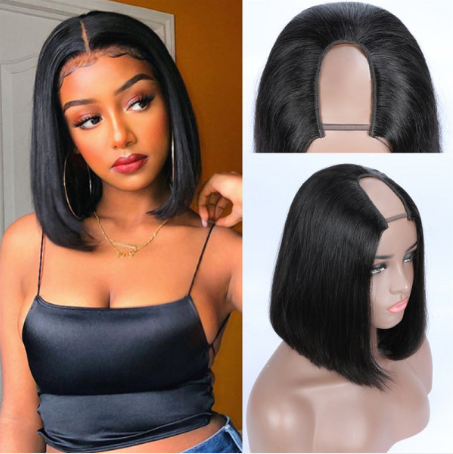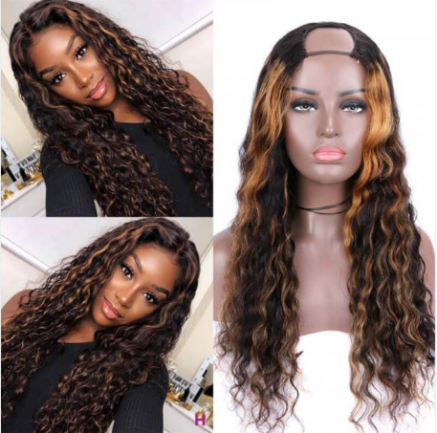 5. Money-saving and time-saving. You don't need to go to a professional salon to sew in, and you only need to spend about ten minutes to put on the wig. While wearing a lace wig will take 1-2 hours. Compared to wearing a lace wig, you do not need much time on wearing the human hair u part wig.
How To Wear U Part Wig?
1. Leave out u part area on the top of your front hair to match the u-part width size, and braid your remaining hair back in rows.
2. Hold the hair on the reserved u-part area in a place with a bobby pin.
3. Choose u part wig with proper part size.
4. Put your u part hair on your braid, secure the wig with combs inside.
5. Blend your natural hair with a wig by the combs inside.
6. Put down the hair on the reserved u part area, and part it according to the middle, left, or right parting wig you have chosen, and use a flat iron to style.
7. Use edge control to make the edge more natural.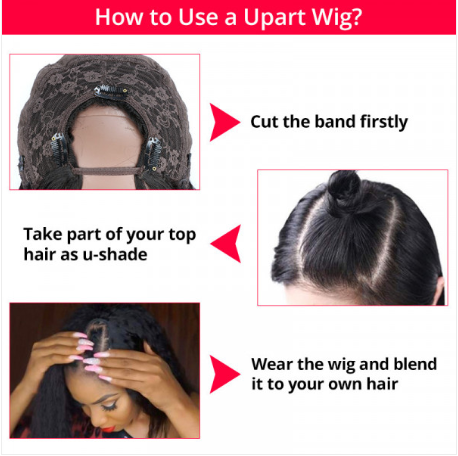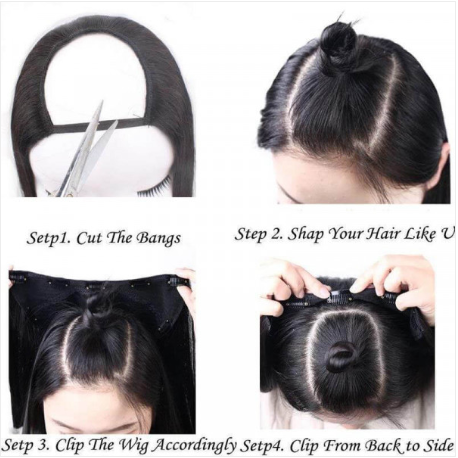 How to Wash U Part Wig?
You need to wash and use conditioning to care the hair just like protecting our natural hair. Also, you could use sulfate-free cleaners or conditioners. A simple wash with mild shampoo can keep a wig in good condition.
Where To Buy it?
If you want to get cheap wigs and high quality 100% human hair U Part Wigs, there are promotions on our website, go to the supernova wig website, and get a discount!
TAGS: